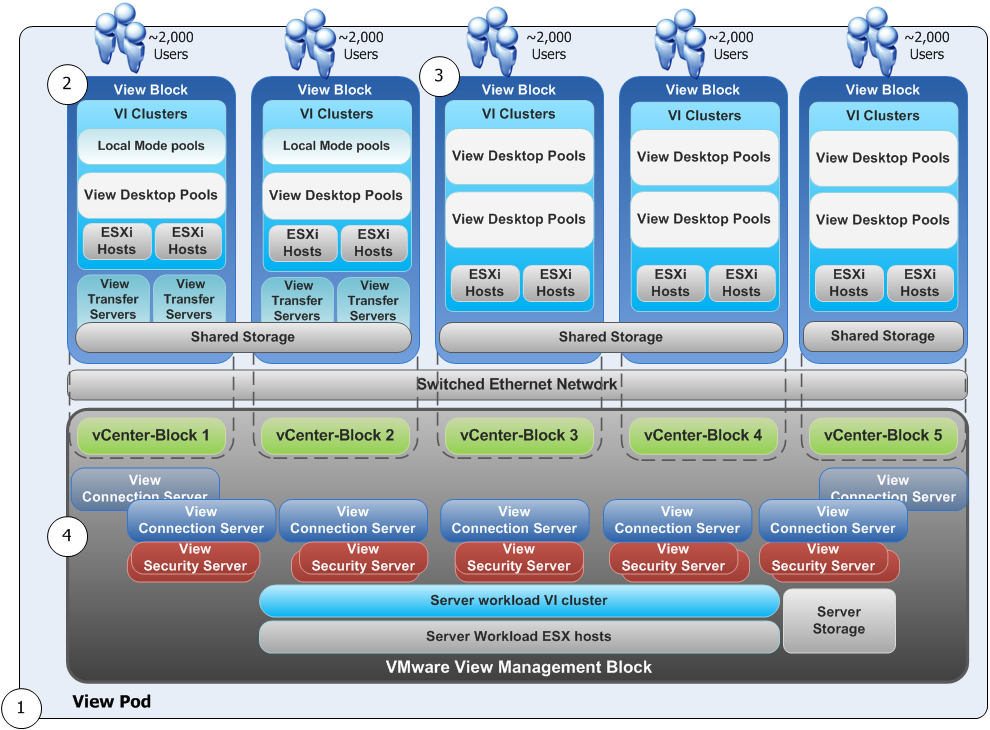 Server virtualization improves the efficiency and availability of IT resources and applications. It frees IT administrators from repetitive server management tasks, allowing them to drive business-building innovation. Given the significant cost savings from reduced hardware requirements and improved server efficiency, the server virtualization market has expanded quickly and multiple virtualization platforms are available.
By virtualizing your company's infrastructure, IT admins can also create trust zones around information, applications and endpoints that can be adapted to follow workloads through the cloud. Automated policies can then assess risk and immediately initiate remediation with security problems arise. In short, virtualization enables your organization to have greater control and better visibility into their infrastructure, simplifying security management for the cloud.
---
Most Trusted Virtualization Platform ? VMware vSphere® with Operations Management forms the rock-solid platform on which all other solutions are built
Best Platform for Business-Critical Applications ? Applications that are fundamental to a business require maximum availability and the highest service levels. vSphere with Operations Management provides a fully resilient, scalable, secure, and performance-rich environment to support the most important business-critical applications
vSphere App HA ? Provides a new level of availability by enabling VMware vSphere® to detect and recover from application or operating system failure. It supports the most common applications on the market and can extend the VMware ecosystem through its APIs.
vSphere Flash Read Cache? ? Virtualizes server-side cache providing a high-performance read cache layer that dramatically lowers application latency.
vSphere Replication - Enables efficient, array-agnostic replication of virtual machine data over the LAN or WAN.Simplifies management by enabling replication at the virtual machine-level. Replication also now supports VMware vSphere Storage vMotion® and VMware vSphere Storage DRS
SvSphere Big Data Extensions? Runs major distributions of Hadoop on vSphere to achieve higher utilization, reliability and agility. vSphere Big Data Extensions enables IT to seamlessly deploy, run and manage Hadoop workloads on one common platform.
vSphere Data Protection? ? Provides simple, cost-effective backup and recovery for virtual machines. Restores directly to a host without depending on VMware® vCenter Server™. Back up and restores individual virtual machine disk (VMDK) files, and quiesce the vSphere Data Protection™ application for long-term retention purposes.
---